Our wines
La Bullerie is the first Quebec vineyard specialized in sparkling wine. We grow 5 different varieties of grapes. In the white we have the Vidal Cliche and the Frontenac Gris. In the red we have the Ste Croix, the Marechal Foch and the Frontenac.

Lavinia
Sparkling white
Sweet wine with fine bubbles sporting a golden color. Mineral with light aromas of apple and lavender. A wine respectful of the Quebec terroir.
Interesting as an aperitif.

Aria
White wine
Off-dry white wine with subtle citrus aromas.

Rose
Rosé wine
Draped in an alluring grenadine color, Rose presents an intense freshness on the palate with notes of currants and strawberries. Goes perfectly with pasta and meats on the grill.

Tosca
Sparkling rosé
Semi-dry sparkling wine with a light red color. Subtle bitterness, notes of strawberries and raspberries.
Surprising and versatile.

Scarlett
Sparkling red
Sparkling wine showing a purplish-red color emanating notes of red fruits and blackcurrant. Like a candy, it has a pleasant freshness.
St-J.
Red wine
Red wine with a full body revealing a red color tinged with aromas of cherries.

Bénédictine
Sweet fortified wine
With a purple color, fortified red wine with typical aromas of port, fruits such as plum and fig.

Elsa
Red ice wine
Sweet wine with aromas of field berries, supported by a note of spice.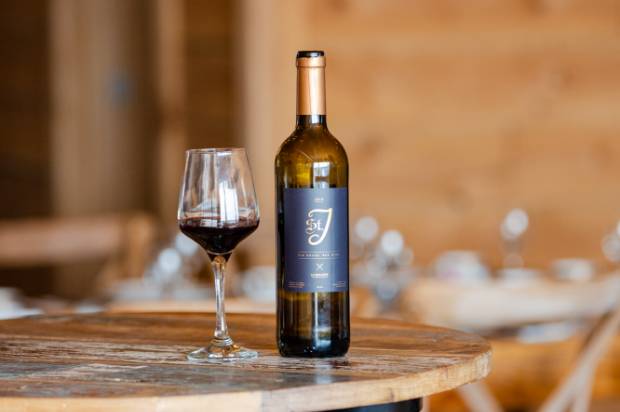 THE PASSION OF A WINEMAKER
THE EXPERTISE OF A LIFETIME
As far back as he can remember, Vincent Gagliano has always been fascinated by the richness of the land and agriculture.
Having grown up in a family where wine production was an art, he learned the principles from a very young age.
For 12 years now, he has owned and operated the Gagliano vineyard with great pride, where he bottles each of his wines with passion.
His expertise will be put to work within La Bullerie to offer you the best of sparkling wines.
IT TAKES ONE VISIT TO BE CHARMED
Formerly known as La Roche des Brises, the estate located in St-Joseph-du-Lac was transformed in 2017 to become La Bullerie, the first vineyard specializing in sparkling wines in Quebec.
From white to red wine, we will combine modern and traditional production methods to create a unique and balanced product that perfectly represents the richness of our soils. Good news,
La Bullerie is currently working on offering you 100% natural wines!
You are free to walk through our vineyards to understand the process from crushing the grapes to the final product! Private tours are available upon request, but certain conditions apply. A minimum of 20 guests is required. Please contact us at [email protected] for reservations or more information.
Ideally, end it all with a good tasting or a picnic!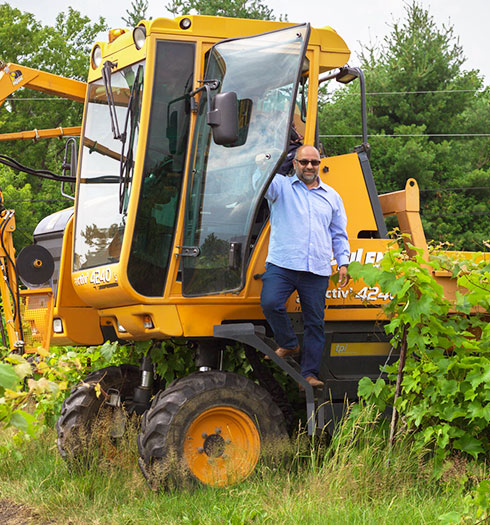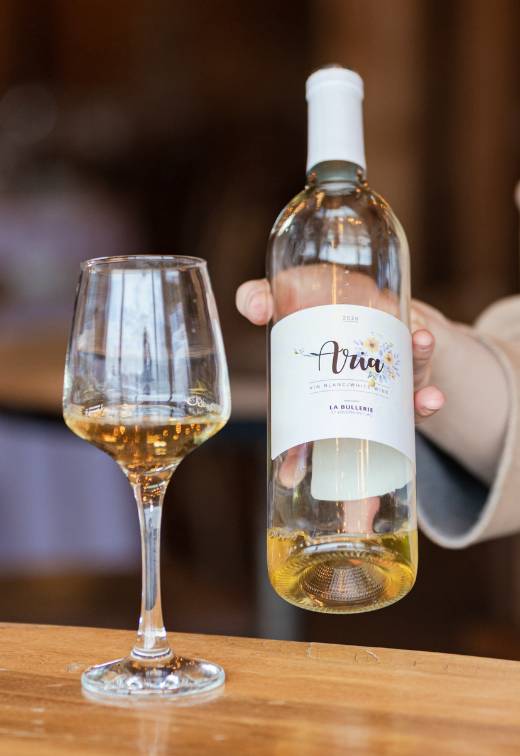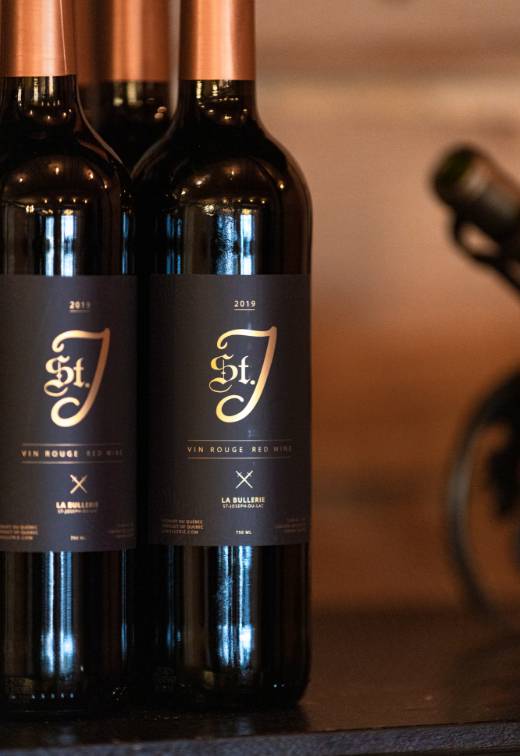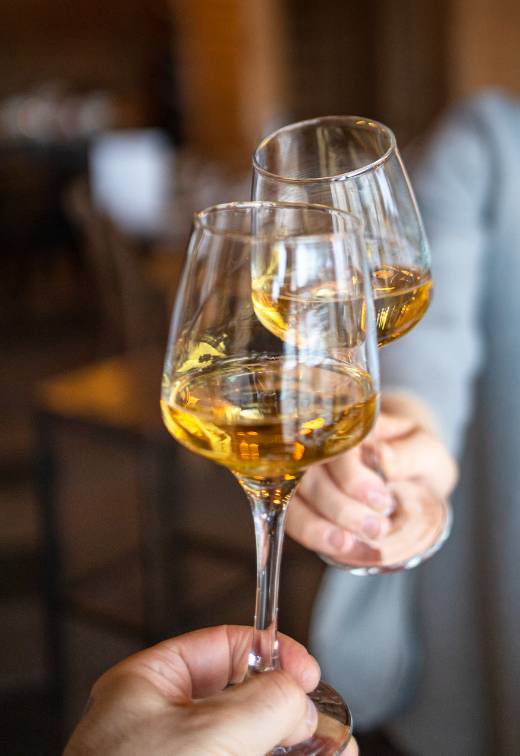 Thank you for supporting local
It is also possible to buy our wines online and have them delivered to your door for free! A minimum amount of $180 is required and we only deliver in the greater Montreal area.